---
Veleúspěšná komedie ze školního prostředí již po generace baví diváky veselým a zároveň jímavým příběhem profesora Matulky a party septimánů, kteří mu za přispění profesora latiny dopomohou úspěšně absolvovat státní zkoušku, ke které díky přilišné skromnosti neměl nikdy sám odvahu. Matulka se stává řádným profesorem a kronikář gymnázia profesor Rabiška si může poznamenat, že student má nejen duši, ale i srdce.
| | |
| --- | --- |
| | |
| videoukázka | bonusové materiály |
---
titul naleznete také zde:
---
czech title: Cesta do hlubin študákovy duše
produkce Filmexport: Ano
length: 88 min.
colour: černobílý
year of release: 1939
studio: Elekta
country of origin: ČR
premiere: 31.10.1939
director: Martin Frič
script: Martin Frič, Jan Kaplan, Jaroslav Žák
based on: Jaroslav Žák - stejnojmenný román
director of photography: Ferdinand Pečenka
art director: Karel Petr Adam
music: Roman Blahník
starring: Jindřich Plachta, Jaroslav Marvan, Jaroslav Průcha, Miloš Nedbal, František Kreuzmann, František Vnouček, Ferenc Futurista, Ella Nollová, Ladislav Pešek, Rudolf Hrušínský, R. A. Strejka
picture: 4:3 PAL, region ALL
sound: Dolby Digital 2.0
language version: česká
subtitles: české pro neslyšící, anglické
medium type: DVD-5, digipack
EAN: 8595052208532
---
bonusy
slovo historika, fotografie, biografie a filmografie, soudobá dokumentace
Photogallery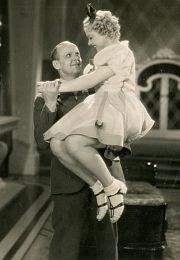 Do you like archival Czech films? Do you like the calm atmosphere, gentle and concise humor, beautiful elegant ladies and classy gentlemen? Then you are in the right place!
We release a lot of beautiful movies that you can be proud of in your video library! Enjoy in the company of amazing personalities such as Adina Mandlová, Věra Ferbasová, Lída Baarová, Hana Vítová, Zdeňka Baldová, Jiřina Štěpničková, Vlasta Matulová, Zorka Janů, Jana Rybářová, Oldřich Nový, Hugo Haas, Vlasta Burian, Václav Trégl, Rolf Wanka, Svatopluk Beneš, Jára Kohout, Ferenc Futurista, Eman Fiala and many many other stars on the silver screen!
Join us, we have our own channel!

where you will find samples from archival Czech films, animated fairy tales and documentaries, which we have released on DVD. You can also access them from our website, just click on the following names - Movie Songs and Favorite Movie Scenes and Buzz. The samples are sorted here according to individual films.