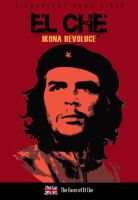 Faces of El Che, The - digipack
Film režiséra Stevena Soderbergha odhalil dvě zásadní etapy života Ernesta Guevary zvaného Che. První z nich zachycuje kubánskou revoluci a období od vzniku Castrovy partyzánské skupiny v pohoří Sierra Maestra až po pád Havany. Druhé z nich líčí období partyzánské války v Bolívii, kde byl Che zajat a popraven. Tento dokument je však výrazně ucelenější. Che Guevara za svými revolučními ideály ukrýval mnohem temnější stránky. Když byl po vítězství kubánské revoluce jmenován prezidentem kubánské národní banky a současně ministrem financí a ministrem průmyslu, dokázal záhy svými reformami kubánské hospodářství zcela zruinovat. Retrospektivní dokument nabízí divákům neotřelejší pohled na tohoto jihoamerického revolucionáře, který i dnes zůstává vůdčím představitelem a zosobněním marxistických myšlenek.

videoukázka
---
czech title: The Faces of El Che
produkce Filmexport: Ano
length: 52 min.
colour: černobílý/barevný
year of release: 2008
studio: Blue Bird Productions (Paris)
country of origin: Francie
picture: 16:9 PAL, region ALL
sound: Dolby Digital 2.0
language version: česká, anglická
medium type: DVD-5, digipack
EAN: 8595052207200
Join us, we have our own channel!

where you will find samples from archival Czech films, animated fairy tales and documentaries, which we have released on DVD. You can also access them from our website, just click on the following names - Movie Songs and Favorite Movie Scenes and Buzz. The samples are sorted here according to individual films.