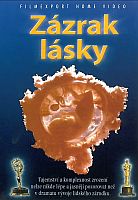 Zázrak lásky
Již milióny let se geny předávají z jedné lidské generace na druhou. Na tom se nic nemění. Co se však mění, je možnost sledovat úžasný proces vývoje lidského zárodku od oplodnění vajíčka po porod. Díky významnému švédskému fotografovi Lennartu Nilssonovi ho můžeme pozorovat již na molekulární úrovni. Technický pokrok umožnil naprosto nový způsob filmování uvnitř lidského těla a divákům se tak odhalují doposud nejskrytější tajemství života. Tvůrci navíc expandují přes čistě vědecké aspekty lidské reprodukce ještě dále a film obohacují o dramatický vztah mezi emočními a fyziologickými faktory, ke kterým dochází mezi mužem a ženou ještě před početím. Film rovněž odhaluje neuvěřitelně složitý biologický proces uvnitř a vně lidského těla, jež přesahuje nejsilnější instinkt lidstva, jakým je reprodukce a snaha zajistit přežití druhu.
Vyrobeno ve spolupráci s : NOVA/WGBH Boston USA, ZDF Německo, ARTE Francie a Německo, RAI3 Itálie, NHK Japonsko, BBC OPEN UNIVERSITY Velká Británie, SVT 1 Švédsko, NRK Norsko, DR TV Dánsko, YLE 1 Finsko, RUV Island
---
czech title: The Miracle of Love
length: 54 min.
colour: barevný
year of release: 1999
studio: Eriksson and Nilsson Production A3
country of origin: Velká Británie
language version: česká
medium type: BTC
Join us, we have our own channel!

where you will find samples from archival Czech films, animated fairy tales and documentaries, which we have released on DVD. You can also access them from our website, just click on the following names - Movie Songs and Favorite Movie Scenes and Buzz. The samples are sorted here according to individual films.