Follow us
Staňte se fanouškem filmu na facebooku!
Najdete nás na stránkách:
Připojte se k nám, máme vlastní kanál!
Najdete tu ukázky z archivních českých filmů, animovaných pohádek i dokumentárních filmů, které jsme vydali na DVD.
Podívat se můžete i na výběr oblíbených scén, filmových hlášek a písniček. 
Přístup k nim získáte i z našeho webu, stačí kliknout na následující názvy - Filmové písničky a Oblíbené filmové scénky a hlášky. Ukázky jsou zde roztříděné podle jednotlivých filmů.
Photogallery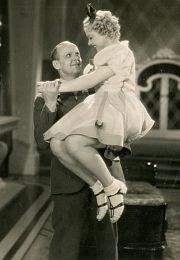 Do you like archival Czech films? Do you like the calm atmosphere, gentle and concise humor, beautiful elegant ladies and classy gentlemen? Then you are in the right place!
We release a lot of beautiful movies that you can be proud of in your video library! Enjoy in the company of amazing personalities such as Adina Mandlová, Věra Ferbasová, Lída Baarová, Hana Vítová, Zdeňka Baldová, Jiřina Štěpničková, Vlasta Matulová, Zorka Janů, Jana Rybářová, Oldřich Nový, Hugo Haas, Vlasta Burian, Václav Trégl, Rolf Wanka, Svatopluk Beneš, Jára Kohout, Ferenc Futurista, Eman Fiala and many many other stars on the silver screen!
Join us, we have our own channel!

where you will find samples from archival Czech films, animated fairy tales and documentaries, which we have released on DVD. You can also access them from our website, just click on the following names - Movie Songs and Favorite Movie Scenes and Buzz. The samples are sorted here according to individual films.